Sunstore's off-grid container systems are ideal for delivering sustainable power to remote areas, off-grid sites or for emergency backup.
They come as two types. An off-grid power system that delivers power to converted container buildings and container-based renewable energy systems designed to supply power to other buildings.
Both our container system and container expansions are often utilised in camping and glamping sites, construction sites, remote industrial units and anywhere that requires self-sufficient energy generated from renewable sources.
Benefits of off-grid container systems include:
Delivers renewable energy to remote areas
Fully self-contained
Fast, straightforward deployment
Low maintenance energy
Can be configured for multiple uses
Scalable energy production and storage
Off-grid container systems are the perfect solution to deliver reliable energy where there is no grid connection or as a green energy alternative alongside a grid solution.
Container energy conversion
Have you converted a shipping container as a building, dwelling, workshop or other use? Want to supply renewable energy to it?
We can supply and install a complete, turnkey renewable energy system to any converted container. It can include solar panels for generation, batteries for storage and everything required to deliver usable energy to the building.
Systems will be easy to use, silent, efficient and be tucked out of the way so as not to interfere with daily life.
They are the perfect answer for delivering green energy to small space container conversions!
Contact our team if you're looking to add renewable energy to your container conversion project.
Off-grid container systems
Do you want to supply multiple buildings from a single container-based off-grid energy system?
Sunstore can specify, build and deliver containerised renewable energy systems. Each system can be specified to deliver the energy you need and all the equipment necessary to store and distribute that energy to other buildings.
All within a self-sufficient container.
Off-grid container systems can often be found in remote areas powering glamping sites, fishing lodges, forest ranger stations, remote monitoring stations and buildings that require energy despite not being connected to the grid.
These systems are silent, fully self-contained, require very little maintenance and can deliver sufficient power almost indefinitely.
Contact our team if you're looking for containerised off-grid energy for supplying any kind of site!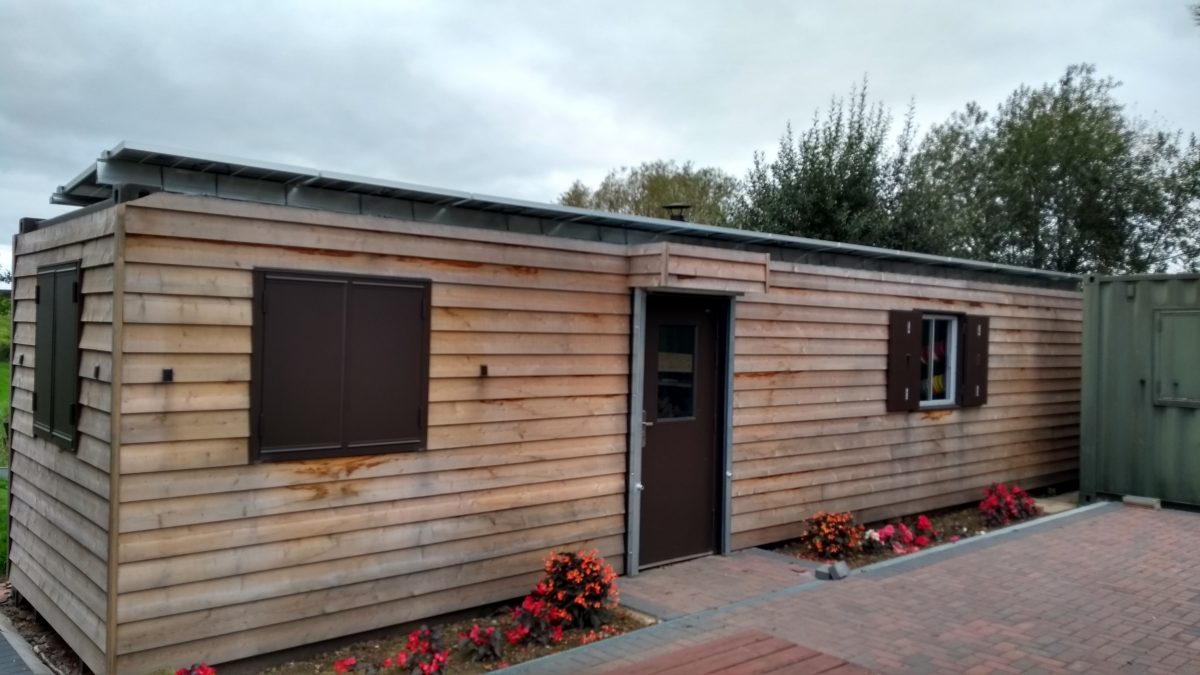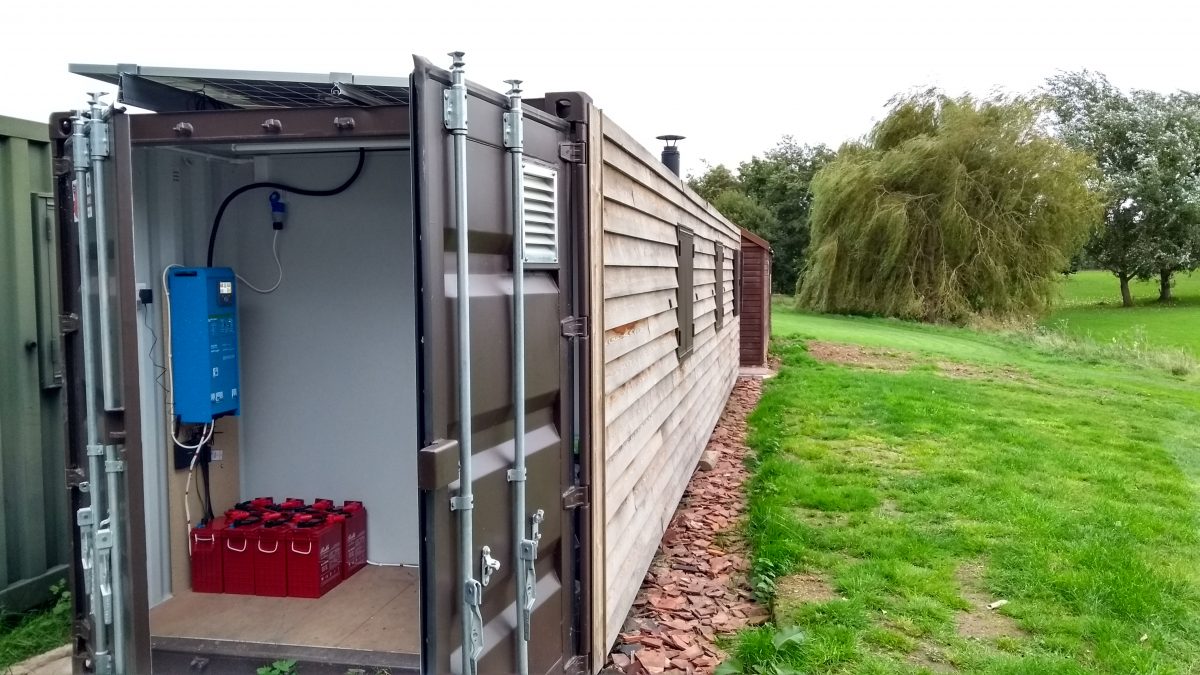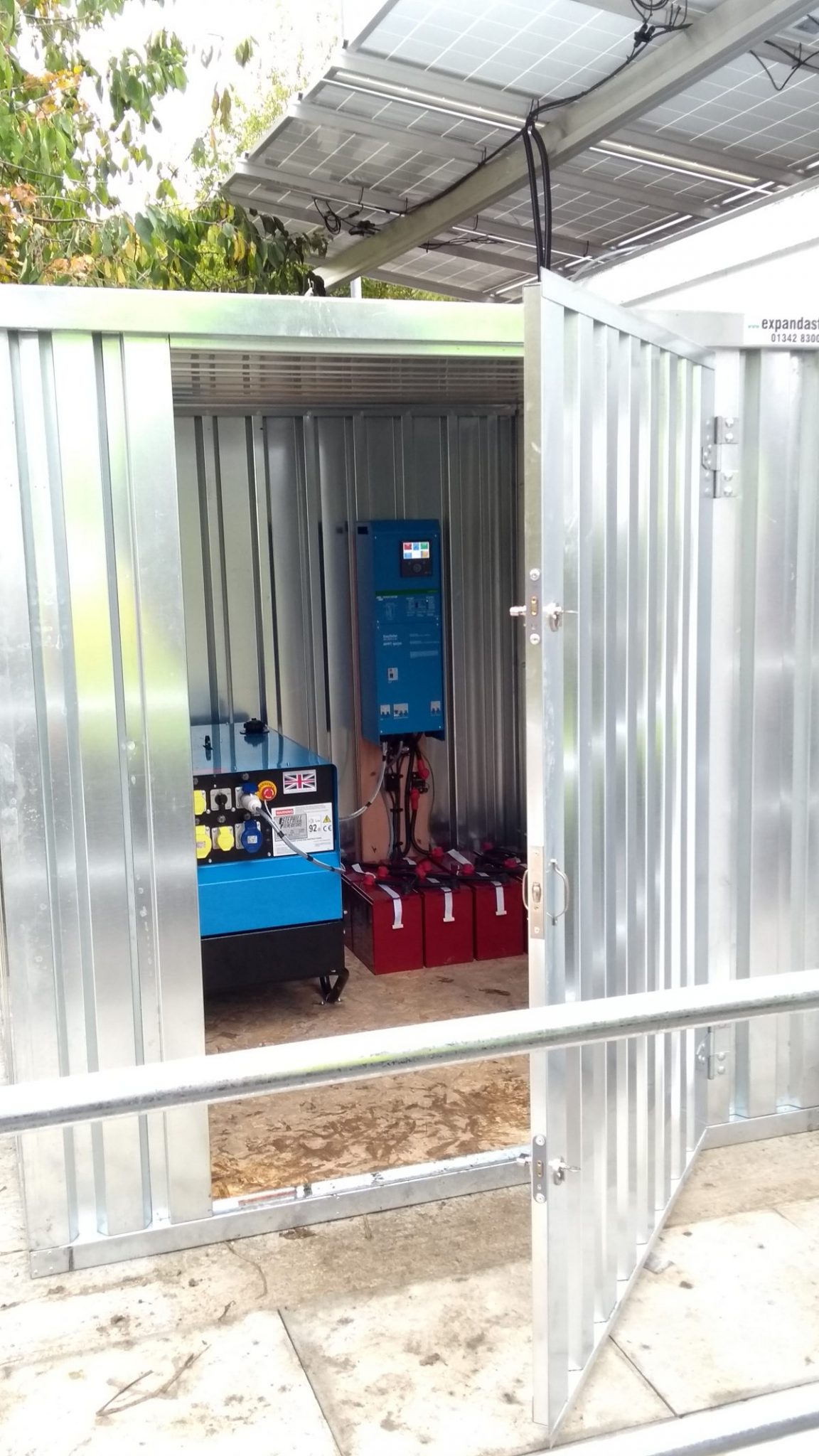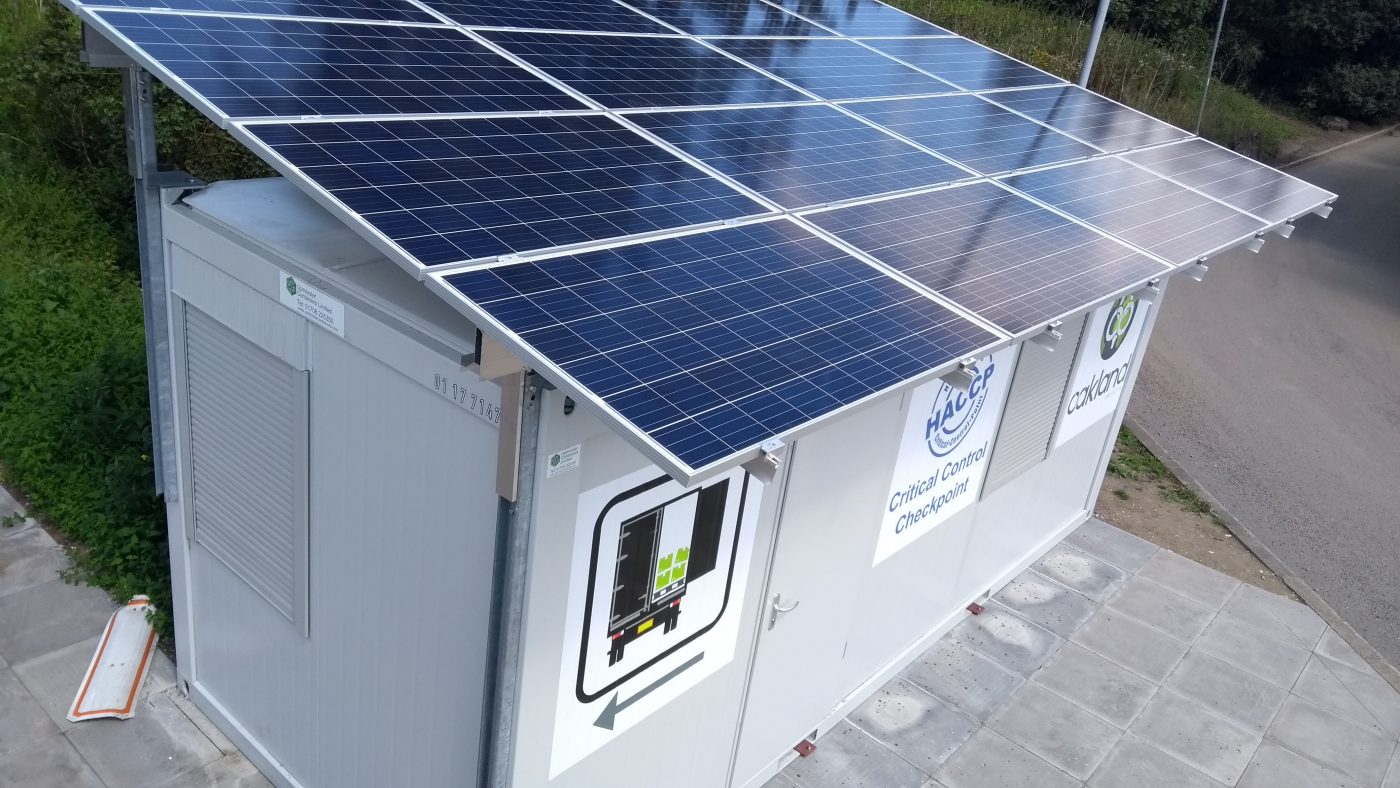 Fill in the form below for a free no-obligation quote. Our off-grid installation service is available nationwide and starts from £360.